Takk til alle som deltok på Service Provider Days 2023. Vi gleder oss allerede til neste år! Det er mulig å melde seg på til neste år arrangement i dag, så holder vi deg oppdatert fortløpende på ny agenda og praktisk informasjon.
Dato

Tid

09:00 – 23:00

Pris

Gratis

Type

Fysisk deltakelse
Vi gjentar suksessen fra tidligere år, og inviterer deg til vårt arrangement Service Provider Days 2024.
Dette er to innholdsrike dager med seminar og workshops, der vi presenterer siste nytt fra oss, våre kunder og utvalgte partnere. Du får høre om dagens og fremtidens løsninger for bredbåndsmarkedet, interessante og spennende trender, kundecaser og tekniske løsninger for Service Providers (inkludert datasenter, hosting- og application providers).
Dato: 6. – 7. november (09:00 – 21:00)
Hvor: Oslo

Agenda (fra 2023)
Agenda nedenfor er for vårt arrangement fra 2023.
Vi vil oppdatere agenda når vi har begynt planlegging av Service Provider Days 2024.
09.00: Registration, coffee and sandwich
10.00 Welcome, todays program – Robert Olsen, nLogic
10.05 nLogic presentation – Erlend Bonesvoll, nLogic
10.10 nLogic SP Strategy #1 – Robert Olsen, nLogic
nLogic SP Products, Solutions & Services #1
10.30: Network experiences that transform how people connect, work and live – Kåre Stokkeland & Bjørnar Forthun, Juniper Networks
Market & Technology trends in transport networking
Core & Metro Router update/solutions_ PTX10K, MX304, ACX7K Routers
400G, Network scalability that just keeps going
Delivering timing accuracy in 5G networks
Segment Routing
Best practice for TI-LFA implementation (multi-vendor network)
Subscriber Management (BNG)
Carrier Grade-NAT (CGNAT)
Corero DDoS for MX Routers incl PTX Routers
11.10: How we use Juniper Paragon Active Assurance in our network – Erik Lunheim og Svein Helge Nilsen, Eidsiva Bredbånd
End-to-end service insights for service-activation testing, quality monitoring, and troubleshooting
11.30: Break
11.45: Innovating Faster with Open Optical Networks – Martin Wahlsten, Infinera
The optical market and drivers
Evolving the coherent technology towards Metro Access
Real world use-cases from Access to Long Haul
12.15: Development of physical neutral infrastructure in Norway – Bjørn Vik, N0r5ke Communication Services AS
12.35: Lunch
13.15: nLogic portfolio value-adding services – Olav Kolbu & Stefan Lundbäck, nLogic
13.40: Optical networking solutions for a new era of open networking – Marius Wehmer, Smartoptics
Point-to-Point (DCI) 400G WDM
Open line systems
Optical transceivers
14.10: Solutions, Optical best practical use – Stefan Lundbäck, nLogic
Infinera, Smartoptics, Juniper Networks etc.
14.30: Break
14.45: FTTx: PON vs Active Ethernet – Robert Olsen, nLogic
14.55: GPON, XGS-PON & 10G Combo PON – Chris Kendall, Adtran
Market update – acceleration to 10G XGS-PON
Optical line terminals, Offering operator-specific 10G fiber platforms, Modern, open, and disaggregated architectures, Optimized and integrated platforms
SDX 6000 Series of software-defined optical line terminals (OLTs) consists of open and disaggregated access devices that support a broad range of PON standards, including 10G Combo PON, XGS-PON and GPON
15.25: Opening up Norwegian broadband market – Ola Thoresen, nLogic
BNG, solutions for Subscriber Management
CGNAT, solutions for Carrier Grade NAT
15.50: Summary day 1 – Robert Olsen, nLogic
16.00: Networking & Workshops
18.30: Dinner at Skøien Gastropub
Meet us and our partners when we invite to workshop and networking with serving of snacks and beverage.
Juniper – Segment Routing & Subscriber Management (BNG)
Infinera – DEMO: XR Optics
Smartoptics – DCP-404 400G WDM Punkt-til-Punkt – DCI
Adtran – GPON, XGS-PON & 10G Combo PON
08.00: Registration, coffee and sandwich
09.00: Welcome, todays program
09.05: Service provider strategy part 2 – Robert Olsen, nLogic
09.15: Service provider products, solutions & services part 2 – Robert Olsen, nLogic
09.25: MIST AI & Cloud (B2B CPE) – Wireless, Wired & SD-WAN – Roar Hoel-Spjudvik, nLogic
Mist AI uses a combination of artificial intelligence, machine learning, and data science techniques to optimize user experiences and simplify operations across the wireless access, wired access, and SD-WAN domains.
09.55: Automation at The Gathering: Deploying a network for thousands of users in a days, Kristian Lyngstøl, Telenor og Martin Grytbak, Ren Røros
Every year, several thousand participants gather in Vikingskipet to play games, participate in competitions and have fun. And every year, a group of volunteers have to figure out how to build, deploy and support a network for thousands of users with only days to deploy. This is a journey through home brew tools and best practices with a network defined entirely in a database.
10.15: Break
10.30: Robust Fiber standards are changing the fiber industry – Jørn Slåtten, Fiberforening.no
10.45: Wi-Fi 7 is coming: Here's What You Need to Know – Johan Westerberg, Icotera
High-End Managed WiFi
Next Generation Fiber Termination
Real Time Monitoring of In-Home Networks
11.10: Vår veg til full kontroll (Our way to full control) – Paula Fykse, Årdalsnett
11.30: Break
11.45: Always Secure, Always Available- Sinan Ilkiz, A10 Networks
12.15: The network observability platform – Steve Ruddock, Kentik
Deliver reliable, cost-effective network infrastructure at scale:
Synthetic Monitoring
Insights & Alerting
Peering & Interconnection
DDoS Defense
Traffic Engineering
Network Troubleshooting
Capacity Planning
Network Cost Analytics
CDN Analytics
OTT/Subscriber Analytics
Network Topology Visualization
12.35: Lunch
13.20: IoT Products and Services – Design, deploy, and manage – Scott Munro, Digi
Embedded Systems
Networking
IoT Software and Services
13.45: From Firewall to Firewalling – Sonny Larsen, Juniper Networks
Meet the Newest Members of the SRX Family of Firewalls
Discover the four new high-performance platforms to join Juniper's family of firewalls:

SRX1600, SRX2300, SRX4300, and SRX4700.

The SRX family of firewalls have been validated the industry's most effective against threats and help you protect your network edge, data center network, and cloud applications.
14.05: Secure Access to your Network resources, on the first day, worst day and every day – Robert Klasson & John Svensson, Opengear
Network Resilience
Smart Out-of-Band
Automation
14.30: Break
14.45: nLogic Cloud XaaS Platform – Lau Sørensen, nLogic
Security as a Service
WiFi as a Service
Backup as a Service
15.20: Summary day 2 – Robert Olsen, nLogic
15.30: Networking & Workshops
17.00: Dinner
Meet us and our partners when we invite to workshop and networking with serving of snacks and beverage.
Icotera – FTTx CPE med demo av ICONS – Network Surveillance & Best-in-class Wi-Fi solutions.
Opengear – Out of Band Management – OOBM
nLogic – Cloud XaaS Platform
Kentik – The network observability platform
A10 Networks – ADC and TPS
Praktisk informasjon
Når: 6. – 7. november (09:00 – 21:00) 
Hvor: Oslo
Påmelding til Service Provider Days 2024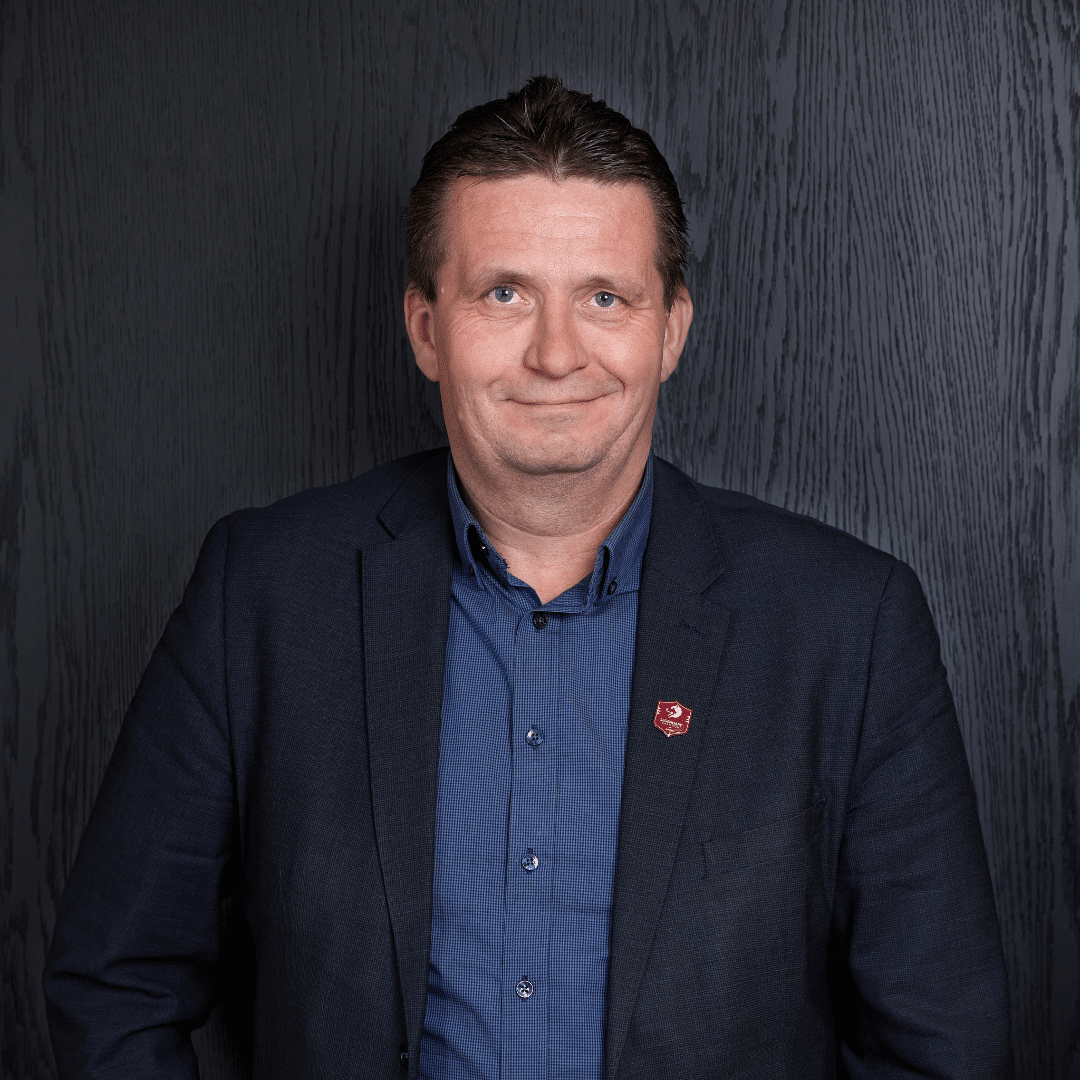 Robert R. Olsen